SERVICES - CCHOUETTE SKISHOP DEMO - MORZINE : Ski Rental, Workshop...
CCHOUETTE SKISHOP DEMO - MORZINE - SERVICES
SERVICES - CCHOUETTE SKISHOP DEMO - MORZINE : Sharpenning, waxing, resurfacing bases, enjoy our knowledge from competition preparation and our state-of-the-art machinery for the maintenance of your own material...
SERVICES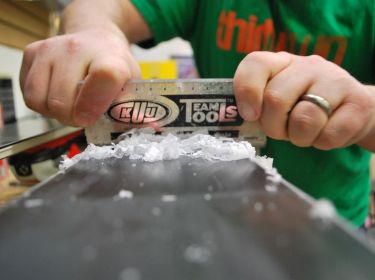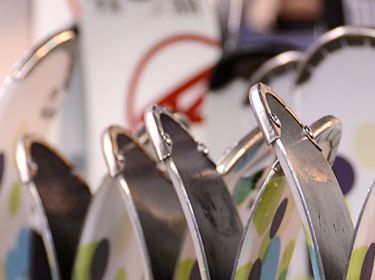 CCHOUETTE SKISHOP Solution Demonstration Website
Discover all the features
of the Cchouette SkiShop solution on the website
www.cchouette-skishop.com
Warning ! You are on a demonstration website.
The information on this website is just an example.
------------------------------------------------
WORKSHOP
You want to maintain your skis: leave them at the end of the afternoon and get them back next day at the shop opening.
CCHOUETTE SKISHOP DEMO is available for the maintenance of your equipment:
Waxing: warm, for a perfect skiing.
Sharpening: precise, personalized, ceramic tuning.
Over molding: leave with an entirely new sole.
Repair: true "surgeons" of skis, our technicians will find the best solutions for your problems of equipment.
Binding adjustment: according to your corpulence, your ski level and your size.

SKI RENTAL
For your ski and snowboard rental, we offer you the best brands of the moment.
For each new rental, skis are systematically waxed and sharpened in our workshop.
By booking on our website, you can save up to 50% off for ski and snowboard rental equipment.

FREE SKI STORAGE
We offer free deposit for your skis should you desire.
WORKSHOP
We are Morzine's #1 servicing and boot fitting shop. We have the knowledge to repair pretty much everything, and what's more it's all done by hand. Have a look through our facebook page to see the sort or repairs we get up to! The words "Is my board dead?" are normally met with a "No". Even the biggest repairs of edge replacements, core shots, patches - don't cost a fortune. Come in and see us and we'll let you know what the score is.
Have a look at our servicing prices and then compare them to what our friends at Ski&Rock charge! Get your kit serviced here in resort, by people who know better and it'll cost you less.
Total Service: 50€
base p-tex repair, edges, hand wax
Edge & Wax: 30€
edges & hand wax
Wax: 15€
hand wax
Base Patch: from 35€
spliced p-tex patch, resinned in place with heat clamps
Edge replacement: from 50€
new edge with spliced p-tex base patch, resinned in place with heat clamps (Normally an overnight job)

BOOT FITTING
We've seen enough weird and wonderful feet to be able to offer a boot fitting and custom insole service. You will not believe how comfortable your boots can actually feel. No need to take them off at lunch whilst having your chocolat chaud. We will also recommend the boot for you to buy if your looking to purchase a set.
Everything goes through your feet when your skiing or snowboarding. So if you suffer from cold feet, low or high arches, pronating or supinating feet, bone spurs – just to name a few common problems – then we can help. By having an insole custom fitted to your feet, so that your weight is distributed equally over the whole of the sole, your pains can be a thing of the past. We offer insoles from Sidas and Formthotics. Come in and see us for a boot fitting consulation. We can normally work with your existing boots you've already invested in, so rather than paying another 300€ for a pair of boots, just get them fitted properly.
You may have already had insoles fitted, but, are still suffering. This could be down to the boot itself. So perhaps we just need to "blow" the boot out in the right spot to relieve a pressure point. Come and have a chat, and we'll come up with a solution for you.
Boot fitting prices:
Custom Fitted Insoles: from 55€ to 79€
insoles custom fitted to your foot and boot.
Boot Stretch: from 20€
heated boot stretch to releive pressure point.
Oven Heated Custom Fit: from 60€
with custom shells the boot should be heated and moulded to the foot. Often not done when you buy the shoes.
Full Fit: 150€
We'll do all of the above for a true custom fit.
ADVANTAGES CCHOUETTE SKISHOP DEMO

Discounts up to 50%
Book online and get up to 50% discount on your ski rental.

The 7th day is free!
Don't hesitate to come and hire your equipment on Saturday morning or to have an extra day's skiing: the 7th day is FREE!

Save time to ski!
No more waiting at the ski lifts!
Order your MORZINE ski pass at the same time as your ski hire online.

Families and groups discount
Up to 10% discount on the total amount of your booking.

Ski or snowboard?
With the Multi-Glides option, you change when you want!

Free ski storage
Free storage for rented equipement (skis & boots).

Free car park
Parking in front of the store to load your skis without effort.

Test before you buy !
Try your skis and benefit from a free test day before purchase in our shop.
For every purchase, you will also receive one free service.

Helpline
A counselor is available at any time on the phone to guide you and advise you.


Secure Payment
Information? Contact us...
04 50 46 05 61
CCHOUETTE SKISHOP MORZINE
6 Lotissement Le Pic Vert
74330 LA BALME DE SILLINGY