MORZINE Ski Rental - COQ AND BULL Ski Hire
COQ AND BULL - MORZINE - HOME
MORZINE Ski Rental - COQ AND BULL Ski Hire : book your ski and snowboard equipment online ! You will have the best prices : up to 50% off on your equipment.
HOME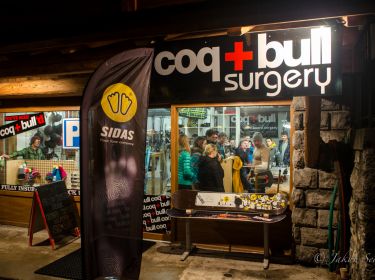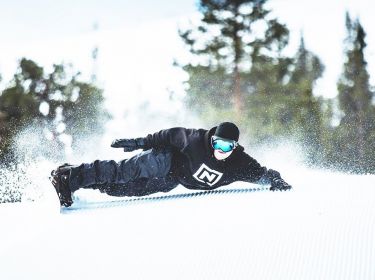 Welcome to COQ AND BULL - MORZINE
Coq + Bull is Mozine's #1 service centre. With over 20 years of experience of servicing skis and snowboards;we have the expertise to fix pretty much everything. 
Everything is done in the traditional way by hand - we are experts at repairing and servicing skis and boards. Not just somebody who knows how to load a machine and press a button. 
The wax is applied with a waxing iron that helps the wax penetrate the base, which in turn makes you go faster and lasts longer. We don't even have a wax machine!
Our services include:
Waxing
Wax and edging 
Base repairs (gouges, scratches etc) 
Full service (all the above) 
Base patches (core shots) 
Edge repairs/replacement
Lots lots more! 
We have an excellent reputation for retro boot fitting. So if you have cold, sore feet we can do something about it. 
Check out our Facebook and Instagram pages for the latest pictures and news from coq+bull
Hear's hoping for some great snow this Winter, I look forwrd to seeing you soon.
See you soon in MORZINE,
COQ AND BULL team

ADVANTAGES COQ AND BULL

Discounts up to 50%
Book online and get up to 50% discount on your ski rental.

The 7th day is free!
Don't hesitate to come and hire your equipment on Saturday morning or to have an extra day's skiing: the 7th day is FREE!

Families and groups discount
Up to 5% discount on the total amount of your booking.

Free ski storage
Free storage for rented equipement (skis & boots).

Test before you buy !
Try your skis and benefit from a free test day before purchase in our shop.
For every purchase, you will also receive one free service.

Chalet Delivery
We propose to take the leg work out of your skis hire - we'll drop off and pick up your gear to and from where you are staying all in the price of hire.


Secure Payment
Information? Contact us ...
+33 (0) 686 73 16 17
97 Rue du Bourg
74110 MORZINE